Well, well, well!
Raiding the web for the newest shoe trends to find ASOS's new shoe collection is SENSATIONAL!
Those strappy fragile heels ya nana wore at the family parties in the 90's are back with a BANG,
as well as the oversized chunkiness heels spice girl slash hippy stylin'
some of these styles are actually so yummy I need a few pairs in my life...
Where to begin?
I adoreeeeee this style.
To be honest, a usual type of heel I wouldnt have gone for a year ago, but as seen in recent trends it seems the simpler the heel the trendier.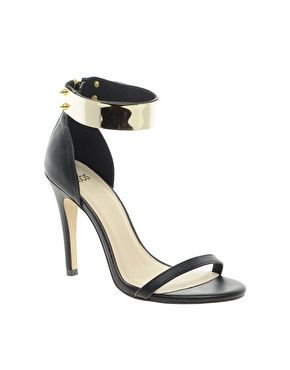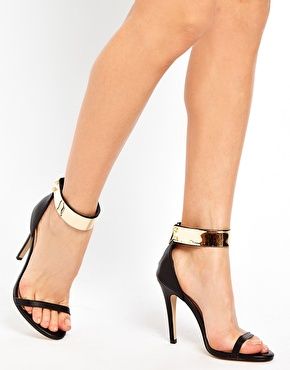 I think these are my personal fav, at £45 these are an absolute steal.
How designer do these look though seriously?
The gold metal cuff around the ankle makes me adore this style x100 more.
Proper bargain in my eyes.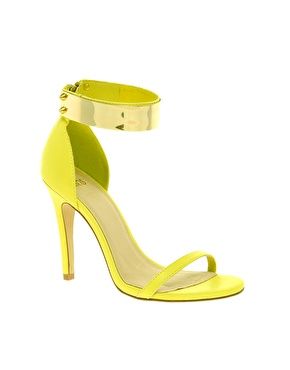 They also come in a Neon yellow/green which are also a dreeeeam.
I'm currently going through a phase of neon green, and these are YUMMY
NOW ITS TIME TO GET CHUNKY'
AHHHHH, what do you think?
Remember the wooden thick clogs? Defo reminds me of them,
but I LOVE them, they come in black too but the burgundy stands out more to me.
Can see these possibly being a bit of a nightmare to walk in but they are scrumptious,
fashion is pain right?
Also for £45, AMAZING
Now are you ready to witness the king of chunk?
Brace yourselves....
I did just hear you all gasp right?
These 5.5 inch real leathered beauties are a whopping £95 but are a real statement heel to have yes?
Real 70's feel to these, especially in the other version of these they have with
a floral print on the shoe itself.
Hope you all love the new ASOS S/S13 Shoe collection as much as I do!!
Feel free to share your thoughts.
@CHARHOLE
xoxox