Floral velvet, Melting caramel...
This outfit was taken a few weeks ago before going out for my dads birthday meal but never got round to posting! Anyone ever ate out at Sophie's steakhouse based in Covent Garden?
MAJOR recommend, it was divine.
(Oh and you must smother your Sophies ribs in Sophies special sauce!!)
My outfit includes my fav sale dress from Urban O, which was originally £75, and went down to a beautiful £20, and then with staff sale discount on top ....equals pure bliss.
And towards the bottom I thought I'd reveal my bargain of a coat from Primark.
These heels are HUGEEEE, They've lasted me an amazing 4 years now. With a fragile 6 inch heel these comfy little black velvet beauties are a Primark fav of mine, for £17 too,
what a barrrrrrrgain.
Now take a look at my yummo-Primarni late winter coat....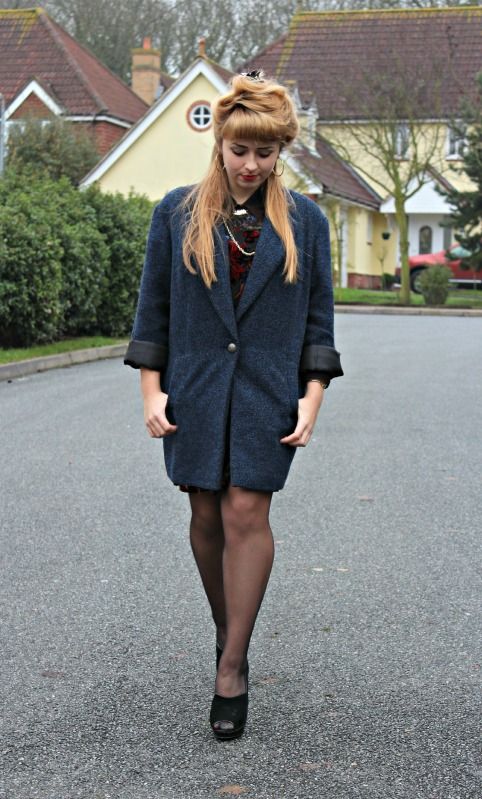 Simple, over sized, one buttoned, navy blued beauty.
I had my eyes set on it for a while, and popped in Primark one day to see it had gone down to £20 from £35 in the sale, (yes, Primark have a sale?!)
I preferred to roll up my sleeves on the coat since they were pretty long anyways.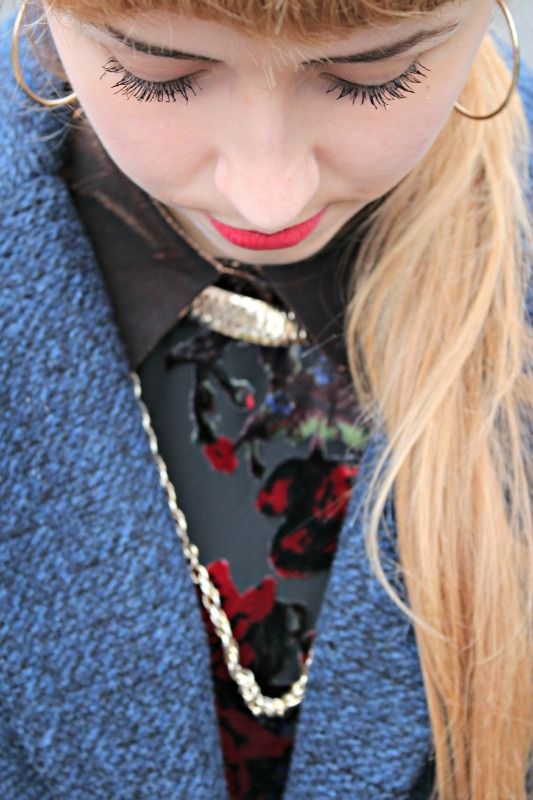 The texture in the wooly material (seen above) was the thing that caught my eye, mixture of blue, navy and black threads which I adorrrred.
My sheer shirt which I wore underneath my dress I purchased from a bootsale for an absolute steal of just £1, thats one hundred pennies!!!!!
There's a very similar shirt from Evil twin for like £69 more..... Bootsales all the way!
Dress - Urban Outfitters - £20 sale
Heels - Primark - £17
Tights - Glossy opaque - Primark pack of 5 - £3.50
Sheer blouse - £1 - boot sale
Collar necklace - H&M - £3.99
Chain necklace - eBay - £4
Coat - Primark - £20
Hope you liked my post, share your thoughts on here or through twitter!
Thanks for reading guys, have a beautiful weekend.
--
I have a day off tomorrow yippeee where I shall be visiting the East end thrift store due to their MASSIVE jumble sale, will share with you the bargain buys!!
Charlotte
xoxox
@CHARHOLE